Experience the benefits of a roof coating service in New Orleans, LA or the surrounding areas
If you're looking to give your roof extra protection, a roof coating system is a good investment. Above All Construction, LLC provides reliable roof coating services for homes and commercial buildings in New Orleans, LA and the surrounding areas.
A roof coating creates an effective system that seals over the old roof as if you were installing a new one. To learn more about how a roof coating system can benefit your roof, contact us today. We'll be happy to answer all of your questions.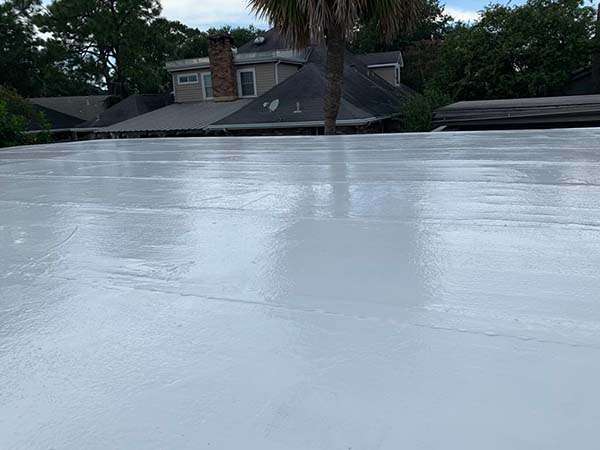 Get started now by talking to a roofing expert and requesting your free quote
The top benefits of roof coating
If you haven't had a roof coating applied to your roof yet, you're missing out on the many benefits it provides. When we apply a roof coating system to your roof, you can experience:
Cooler temperatures in your building
Reduced energy consumption
More protection against leaks
Longer-lasting roofing materials
Call 504-446-3271 or connect online with questions and/or to set up a roof coating service.